If you are using a mobile device, click on the Month / Year, then scroll to any designated month or year rather than scrolling month by month for the DOB section of your profile as show below: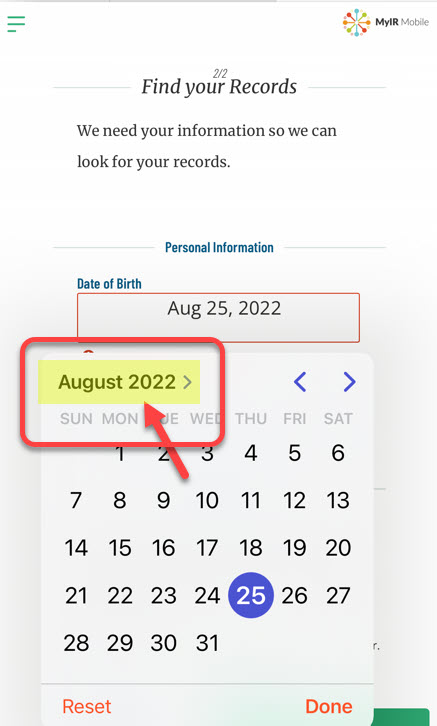 Click on the Month / Year area.

Scroll up or down on the left to select the new month.
Scroll up or down on the right to select the new year.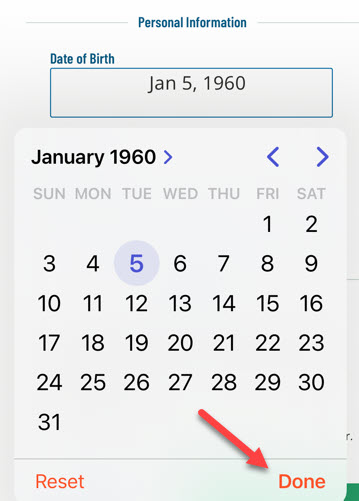 Click done twice to confirm the new date you have selected.
If you are on a desktop computer, you can type in your DOB instead:
To set a different date of birth, click on profile


Next scroll down to date of birth and if you highlight the number area as show,
you can then type in a new date. **easiest way**


Option 2:
If that doesn't work, click on the calendar,



Click on the date/year area as shown

On the next screen you have to select the scroll bar on the right and then scroll up or down to the correct year. After selecting the year, then choose the month followed by the day. The new date should be displayed after.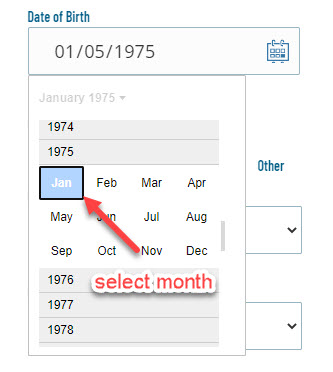 Click SAVE CHANGES at the bottom.